These past few nights have been quite cold in Manila! We've reached what we consider a nice, "chilly" temperature of 18.9 degrees Celsius as of early Sunday morning according to this. You bet I'm taking advantage with a light jacket and scarf in hand!
The way I look at it, cool weather is the perfect setting for a beautiful wedding, especially allowing more design options for the bride.
A bridal shoot I styled for the latest Asian Dragon Weddings Magazine (with the wonderful Liza Ilarde as its editor) has just been published last month and from its many bridal editorials, our particular shoot focused on bridal cover-ups. Here you have the option to wear the extra layer during the conservative church wedding ceremony, which can be removed later on at the reception party. OR… If you will be encountering chilly, yet comfortable-cool weather for your upcoming nuptials (and like what we've been experiencing lately), then you may want to check out our fashion cover-up story for ideas.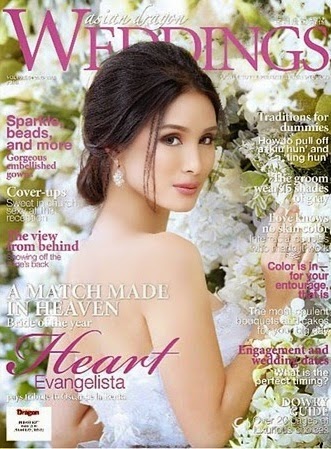 Before sharing our fashion images, allow me to give a little background, especially of our beautiful location, and a few tidbits from behind-the-scenes…
Our destination (approximately a 6-hour van ride from Manila, Philippines) is Hotel Luna in Vigan City, Ilocos Sur. Right in the middle of what is known as the Heritage Village makes the hotel's location very convenient. The hotel's interiors mixed colonial artistry (Spanish and Oriental touches) with modern Filipino design. For further information about this charming, former Spanish colonial town and World Heritage Site, you can visit this site and also Vigan City's official website.
Some rooms were loft-type…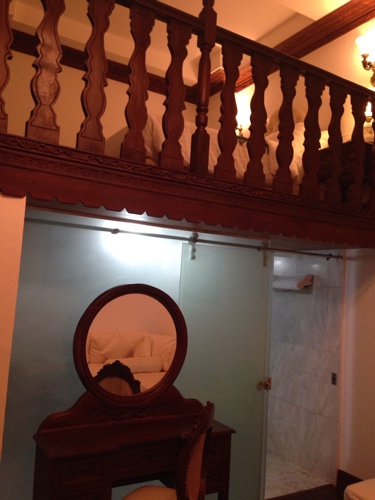 And then there was this GORGEOUS suite where I was lucky to have stayed in…
To my surprise, the hotel had gone the extra mile with a modern touch of Japanese technology…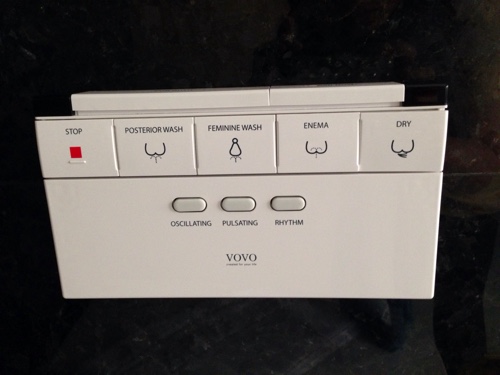 The hotel is also a tourist destination for those who want to view its artwork. And let me tell you, I was in awe of their collection and the ones I captured on camera is not even a fraction of what they have.
There is a reason why Hotel Luna is called a museum hotel…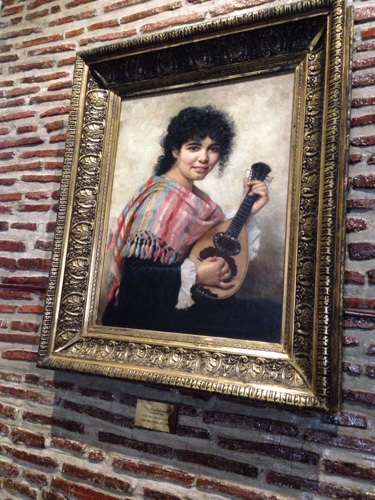 We walked around and did an ocular of the famous cobbled stoned roads in Vigan, including the popular Calle Crisologo (Mena Crisologo St.), which is just walking distance from the hotel…
Too bad it's been chilly or else we can wear these…
Cold weather or not, you must never say no to ice-cream!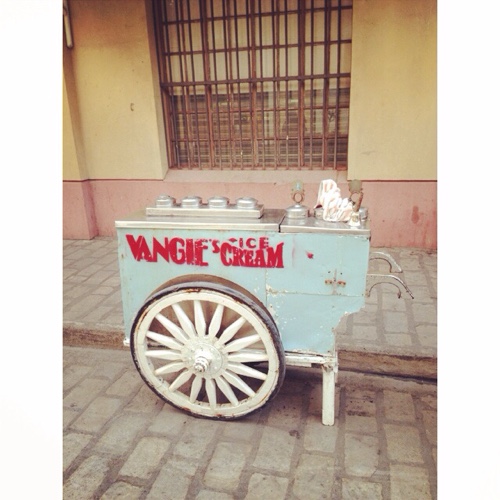 You see how beautiful and quaint this town is? Warning, wait until you try their food…
The images above are just a sneak peek of what the hotel's restaurant has to offer… Yum! Vigan, the city itself is known for their cuisine. Check out these two informative blogs that lists the specialties of Vigan, What to Eat in Vigan and Food Trip: Vigan.
Let me make things clear, the local cuisine seems to be heavy on the meat with the meat dishes being their specialty or perhaps the most popular. A story from a friend of a friend of mine (really!) and I swear this tale is true… This friend of a friend was happily enjoying her Vigan empanada, which has a hearty serving of their famous longaniza, Spanish sausage but without the skin. She had an empanada or two, apparently a big eater and steadily working towards her third to which she exclained, "This is the best vegan dish ever!!!" She's friggin' vegan!!! Hey, I don't eat red meat, but when in Rome… Wink, wink! Moral of the story is… VIGAN food is not to be mistaken for VEGAN food. From then on, I've also heard variations of such mistaken vegan cuisine incidents in Vigan. Urban tales?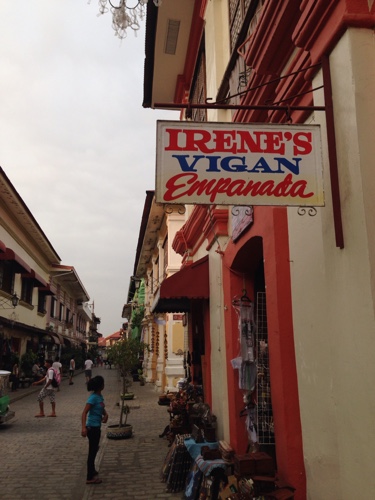 From the provincial capital of Ilocos Sur (South), we surprisingly made our way up to Ilocos Norte (North)! Stay tuned for part two where I will share more behind-the-scenes of our actual bridal-wear-with-a-twist shoot from the streets of Vigan as well as more breath-taking locations in the Ilocos region!
All images taken with an iPhone 5.
Unauthorized use and/or duplication of this material without express and written permission from this blog's author and/or owner is strictly prohibited. Excerpts and links may be used, provided that full and clear credit is given to One Good Eye Concepts and ToEyeFor.com or An Eye for an Eye… with appropriate and specific direction to the original content.