The last time I worked with stunning model, Kylene Ganigan, was back in 2005 when we were shooting a fashion editorial and cover for a travel magazine in Shanghai, China.  Wearing a James Reyes creation which I styled and accessorized in an ornate manner, influenced by China's local scene. …..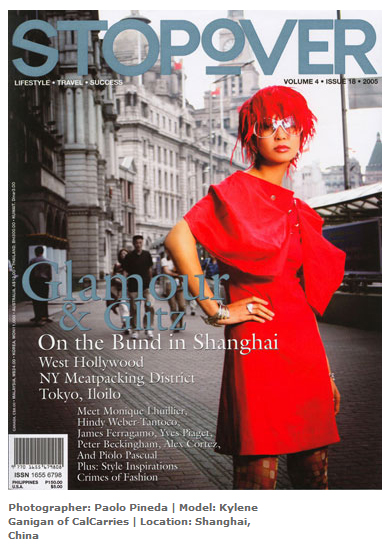 (Photo courtesy of www.onegoodeyeconcepts.com)
Our crew had quite an adventure and Kylene was readily game for whatever came our way.  So it came as no surprise to me that she eventually became a flight stewardess for Etihad Airways catering to the first class and business class sectors.
First of all, you have to check out Chino's wonderful marriage proposal to Kylene below and her reaction had me laughing!  You gotta' love this girl!-
[youtube=http://www.youtube.com/watch?v=SPlRJZ0JEXo]
Kylene's now-husband seems to share her infectious love for adventure as showcased in their Arabic-inspired pre-nuptial photos that simply took my breath away!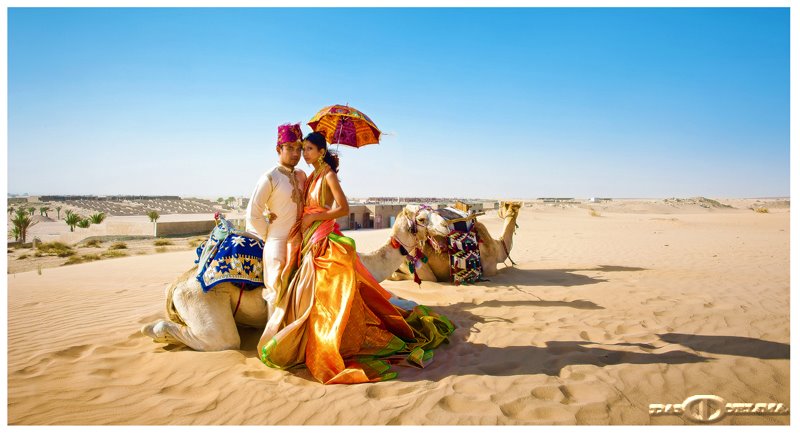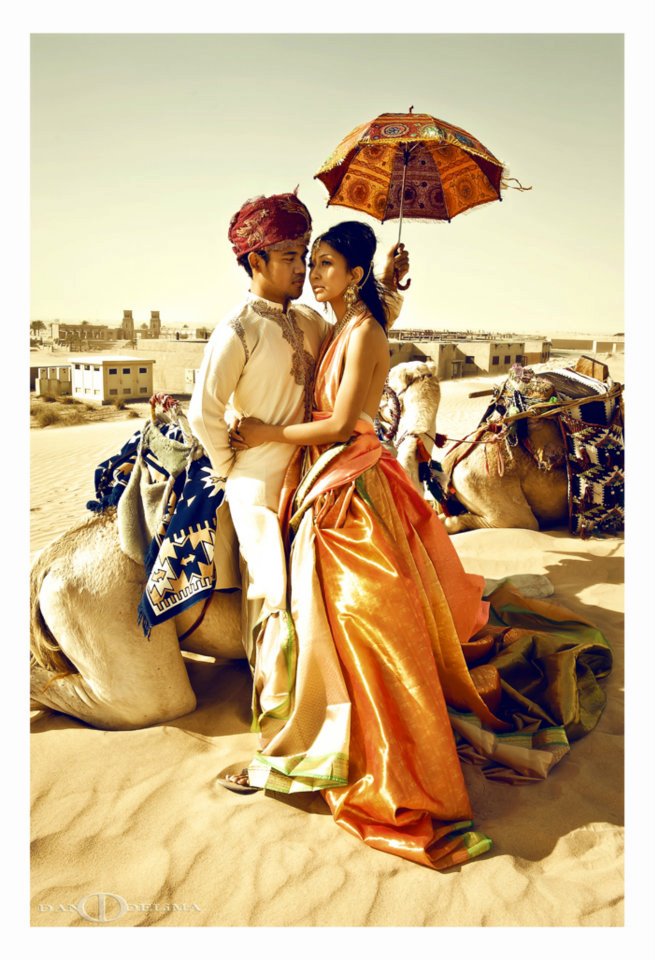 Both Kylene and Chino, business development manager for the world-renowned French glass manufacturers, Saint-Gobain Glass, both live and work in the United Arab Emirates and what a great idea to have the unique theme reflect this special time in their lives.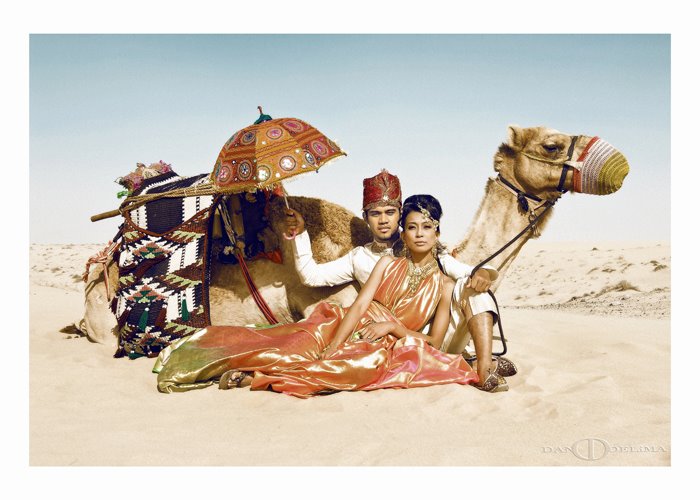 Besides our gorgeous couple, everything was stunning  from the backdrop of Bab Al Shams Hotel in the middle of the desert of Dubai and the camels (cleverly sourced by Chino)  to the dazzling outfits by Abu Dhabi-based fashion designer, Dan Delima, who apparently also did the spectacular photography….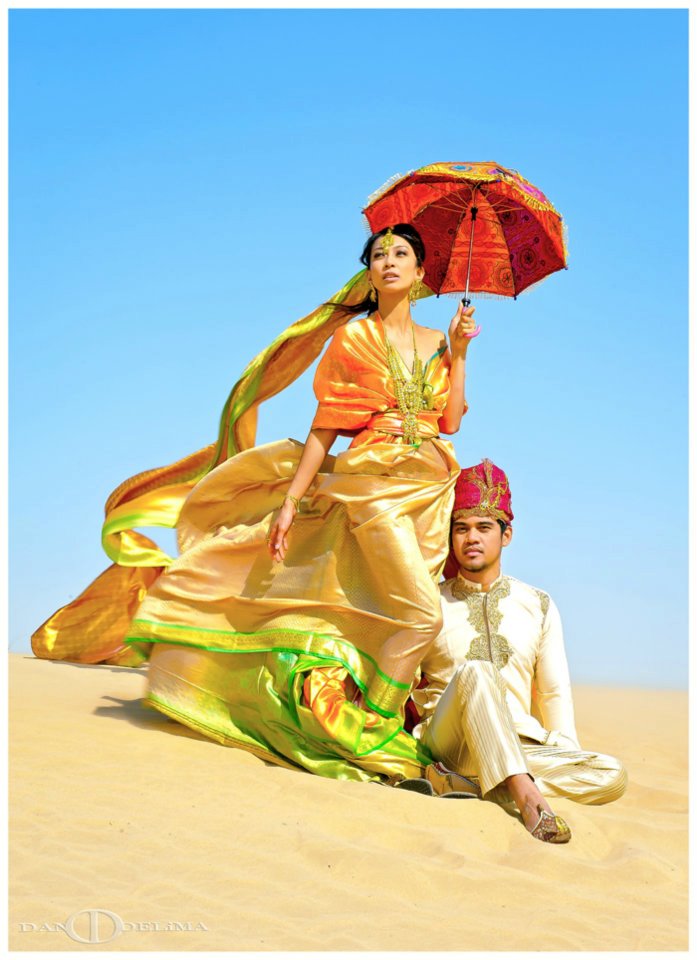 Kylene, a former model obviously has the chops, but not trailing far behind is Chino, looking like a professional indeed.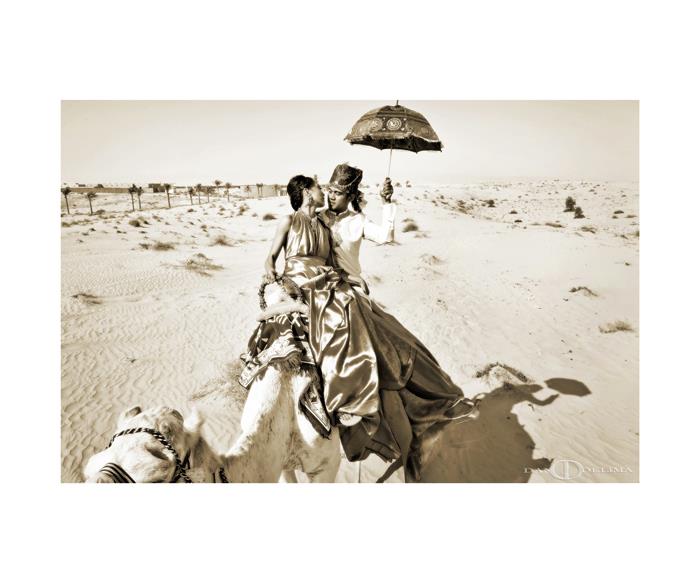 Breathtaking, don't you agree?
What and WHERE do you think this fun and fearless couple have in mind for their wedding?  Watch out!  I can't wait to show you! 😉
Unauthorized use and/or duplication of this material without express and written permission from this blog's author and/or owner is strictly prohibited. Excerpts and links may be used, provided that full and clear credit is given to One Good Eye Concepts and ToEyeFor.com or An Eye for an Eye… with appropriate and specific direction to the original content.